Union Street Beat
Union Street, Circleville, Ohio crosses my mind so often as I look back to the sixties. My friend Ron and I use to practically live on that street during our teen years. The street was loaded with many lovely girls from high school with whom we hung out.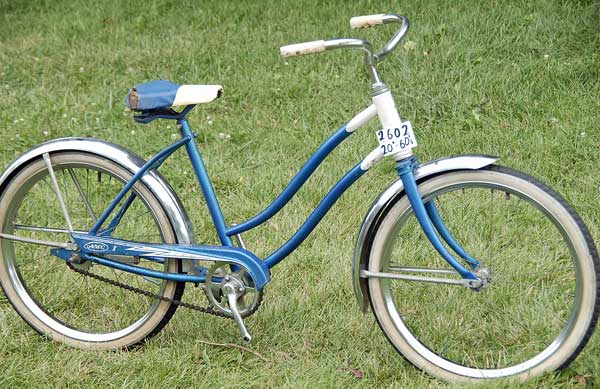 Ron's girlfriend, Susie, happened to live on that same street which resulted in us finding out how many other lovelies lived there as well. I recall the names only to make a point later. There was Susie, Dee, Patty, Sue, Brenda and Cathy. Probably more than this old feeble mind can remember but certainly these ladies are the most vivid memory.
I recall so well the blue bicycle Susie would ride to meet with all of us up the street. Her dad, really didn't like Ron or any boy she dated so there was a lot of sneaking around. I can still see her as she pedaled that bike as the wind blew through her dark brown locks always in a rush to see Ron. We would usually hang out around Sue's or Dee's house. I recall the many times Dee and Patty's mother would bring all of us that hung around either kool-aid or lemonade to quench our undying thirst after playing a round of tag or chase the girls or something. While outside we always had a transistor radio playing music while we ran around doing whatever we did. The music was so much part of everything back then even on Union Street. Just as it is today with our young people with their Ipods, except we had our transistor radios and 45s, music was a central point of our lives.
I still recall the code words Susie and Ron used while conversing on the phone to arrange a meeting place. LS was the code word for "little store", a ma and pa store just around the corner from her house. She would say LS which was to meet there. A lot of homework was done at the public library only to use the library as an excuse to take off for a rendezvous.
I had a crush on a beautiful blonde on Union Street, who played clarinet in the high school band. I always believed she was way out of my league even after the episode on the piano bench. One night a terrible thunderstorm struck the area and I was invited in her home to get out of the way of this dangerous storm. While the storm ravaged the area, the lights went out, and while seated on the piano bench with this girl, we kissed. I don't remember who initiated it; the kiss was just spontaneous. When the lights came back on, her mother was standing there staring at us. I don't know if she knew what had just occurred between her daughter and me but if she did, she didn't mention it. We were both too shy to take it any further like a dating relationship. In fact we seldom spoke in the hallways at school but always we would hang around with the gang on Union Street. After all, I still believed she couldn't go for a south end dirty shirt type of guy like me. (South end dirty shirt was a nickname, that we guys came up with for those that lived south of the railroad tracks.) I found out later in life that she was disappointed that I didn't ask her to the prom. The fact was she had a crush on me as well. Sue went on to make a career out of teaching and is retired in Circleville. Brenda, her sister, who was drum majorette, was a lovely girl also. She also became a school teacher and is retired in Circleville.
Dee whom I graduated with passed away over a year ago. She married her high school sweetheart not long after high school and they stayed together until her death. Dee's sister, Patty also married her high school sweetheart and as far as I know, they are still together.
Susie lives around Circleville somewhere but I have no further information on her. Cathy died unexpectedly in her late teens or early 20s. Sally passed away about 2 or 3 years ago. I always remember her calling me Hoffy instead of Carl. Most of the guys but very few girls called me Hoffy but I can still hear her voice saying "Ah Hoffy" when I was teasing or kidding her.
My friend Ron is married and living in Hilliard, Ohio. He hates the internet and has not viewed this site as of yet. (Can you imagine?) His son is a Rhodes scholar and is a Lieutenant in the United States Army. His daughter is attending college on a soccer scholarship.
As far as your humble servant here, well I am still lost in the 60s, living in Texas and retired from the United States Army. I am married and have a son and twin daughters and five grandchildren.
I continue to listen to the great music of the 60s and when certain songs are played my mind wanders back to that time on Union Street. Is it me or does everybody recall an episode of their life when a particular song is played? At any rate I put together a great soundtrack of songs that jar my memory of Union Street. I call this selection, Union Street Beat. Sit back and listen to these great musical selections and let your mind wander and recall how great it was to grow up during the sixties. Just click the radio and enjoy. If the radio needs new batteries Click here.