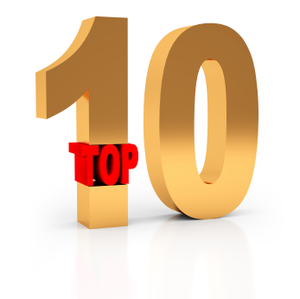 On Thursday of each week, The 60s Official Site will showcase the countdown of the top ten songs of the current week of a particular year in the 1960s. It may have significance to your first love, your birthday, graduation or any special occasion that brings back the memories on how great the sixties truly were. So tune in at this web page weekly and check out the year we will be showcasing and listen to the Top Ten songs from the current week from the Billboard Charts plus review the headlines for that week of that year.
Looking back at this week's Billboard Chart from 1967
News Headlines & Tidbits from
July 19 - July 25, 1967
July 21 – The town of Winneconne, Wisconsin, announces secession from the United States because it is not included in the official maps and declares war. Secession is repealed the next day.
July 22 - Vanilla Fudge made its concert debut in New York.
July 23 – July 31 – 12th Street Riot: In Detroit, one of the worst riots in United States history begins on 12th Street in the predominantly African American inner city: 43 are killed, 342 injured and 1,400 buildings burned.
July 25 - The Beatles and other U.K. rock groups urged the British government to legalize marijuana. Their comments were made in a London Times advertisement signed by all four of the Beatles.
Playing now from 1967 are the top ten songs as listed on Billboard's Magazine edition for the week of July 16 - July 22, 1967 . All these songs are available at CD Universe..
Enjoy this week's Top Ten Countdown
On the airwaves this week in 1967