The Carol Burnett Show
Carol Burnett and her TV warriors entertained us with song, dance and comedy for over ten years in one of television's most successful variety shows of all time. Jim Nabors was considered her good luck charm as he appeared on the first show. The show raked in the Emmy Awards. The CBS variety show began on September 11, 1967 and ended its successful run on March 29, 1978.
Among Carol Burnett's comic characterizations were Mr. Tudball and Mrs. Wiggins with Tim Conway, Eunice and Ed with Harvey Korman, Eunice and Ed were always at odds with Eunice's mother played by Vicki Lawrence. "As The Stomach Turns" was a continuing soap-opera saga.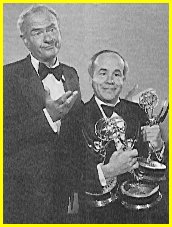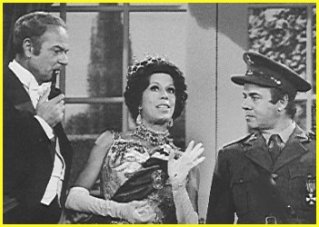 The Carol Burnett Show Cast
Hostess: Carol Burnett
Skit characters: Vicki Lawrence
Skit characters: Harvey Korman
Skit characters: Tim Conway
Skit characters/Announcer: Lyle Waggoner
Skit characters: Dick Van Dyke
Skit characters: Kenneth Mars
Skit characters: Craig Richard Nelson
Regular dancer: Edward J. Heim
Announcer (1974-1978): Ernie Anderson
with...
The Ernest Flatt Dancers
The Harry Zimmerman Orchestra
The Peter Matz Orchestra