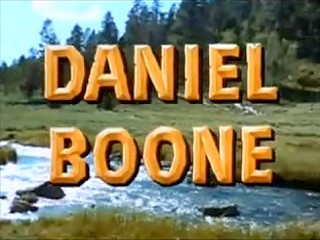 This show was American action-adventure television series starring Fess Parker as Daniel Boone that aired from September 24, 1964 to September 10, 1970 on NBC for 165 episodes, and was made by 20th Century Fox Television, Arcola Enterprises and Fespar Corp. Ed Ames co-starred as Mingo, Daniel Boone's Cherokee friend, for the first four seasons of the series. Albert Salmi portrayed Boone's companion Yadkin in season one only. Dallas McKennon portrayed innkeeper Cincinnatus. Country Western singer-actor Jimmy Dean was a featured actor as Josh Clements during the 1968–1970 seasons. Actor and former NFL football player Rosey Grier made regular appearances as Gabe Cooper in the 1969 to 1970 season. The show was broadcast "in living color" beginning in fall 1965, the second season, and was shot entirely in California and Kanab, Utah.
The series is set in the 1770s-80s, just before, during, and after the American Revolution, and mostly centered on adventures in and about Boonesborough, Kentucky. Some aspects of the show were less than historically faithful, which at one point led the Kentucky legislature to condemn the inaccuracies.
The character Mingo was half-Cherokee, but highly educated somewhat in the Tonto mold but with updated sensibilities and English descent through his father. (A graduate of Oxford University, Mingo passed as a British officer in at least two episodes, and sang opera in another.
Boone's wife Rebecca (played by Patricia Blair) and son Israel (Darby Hinton) were often featured in the stories. In reality, Boone had ten children. During the first two seasons, his daughter Jemima was shown (played by Veronica Cartwright), but she disappeared with no explanation toward the end of the second season. Western actor Chris Alcaide appeared twice on the series, once as an Indian, Flathead Joseph. Walter Coy made his last major television appearance in 1970 on Daniel Boone in the role of Chief Blackfish. Rico Alaniz played the Indian Crooked Hand in the 1969 episode "The Allies."